Slim leather wallet Saffiano black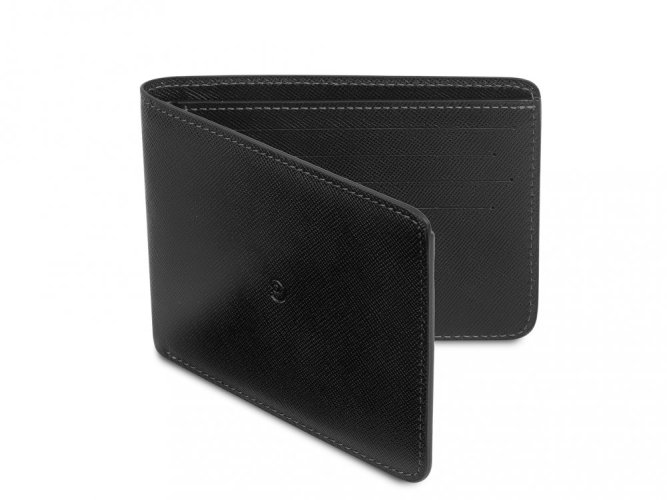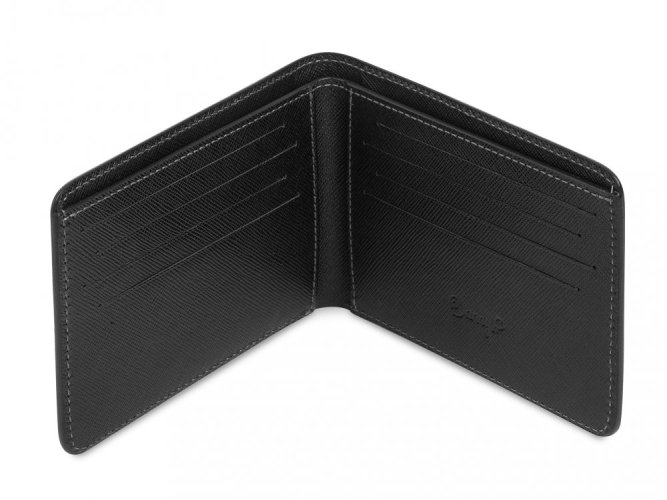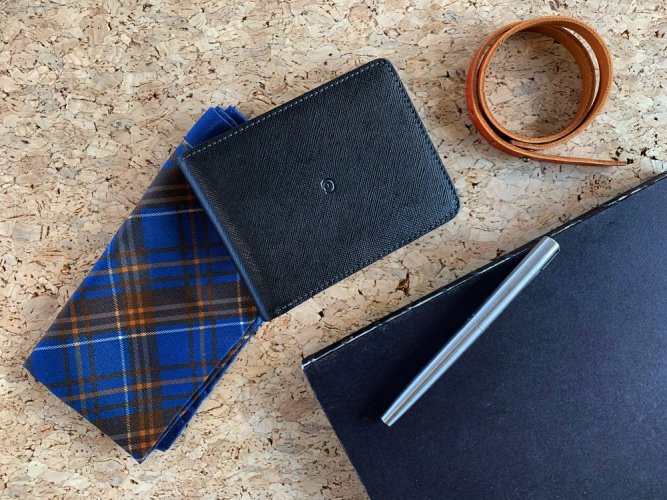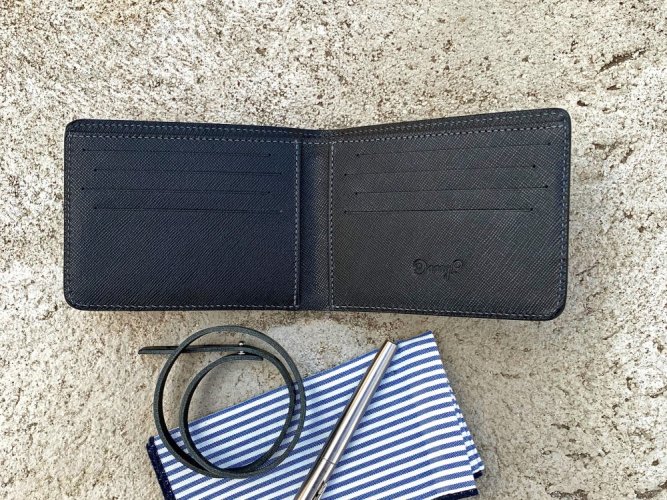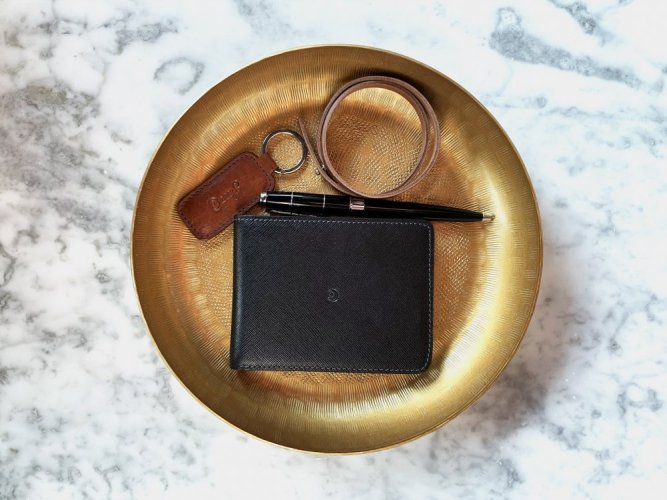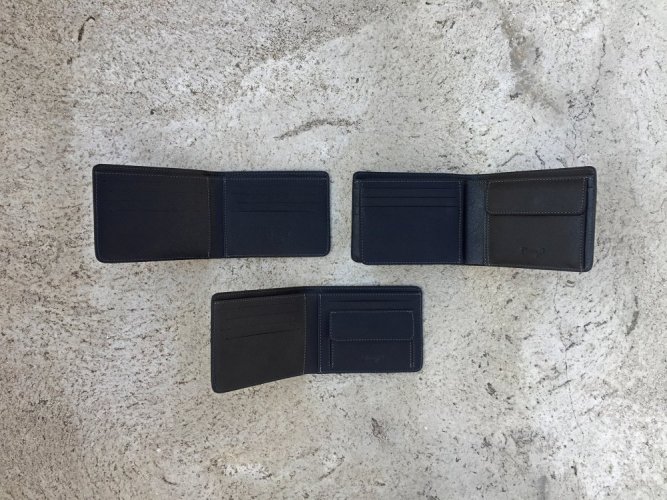 Slim leather wallet Saffiano black
---

THE WALLET'S FEATURES
- cash slot (fits USD, EUR or GBP banknotes)
- 8 credit card slots
- 2 additional slots fits large IDs
- slim fit design
- dimensions: 4.69 x 3.54 x 0.51 inches (119x90x13 mm) More
Product code: SWSBShipping and Payment

THE WALLET'S FEATURES
- cash slot (fits USD, EUR or GBP banknotes)
- 8 credit card slots
- 2 additional slots fits large IDs
- slim fit design
- dimensions: 4.69 x 3.54 x 0.51 inches (119x90x13 mm) More
Product code: SWSBShipping and Payment
Saffiano leather details
Compared to our standard leather, Saffiano differs in a seemingly visible finish. How is Saffiano skin formed? Slow heat treatment pushes the pattern into it and at the same time sensitively processes the wax, which gives the skin better resistance to moisture.

Cash and cards
This is one of the simplest, yet most functional men's wallets on today's market. Its design and construction is built around three key words: breathability, precision, elegance. We chose the most exquisite leather, added more than 100 years' worth of manufacturing experience and came up with a wallet that will style you up and become your everyday companion for years to come.
Your wallet, your initials
You can enrich a wallet with a customized initials (DP or D.P.), name (Danny or DANNY) or design (logo, coat of arms). The personalization will be placed on the inside left side of the wallet right below the card slots. Due to the manufacturing process of the personalization, please allow several business days for the delivery time to be extended.

Since they are customized, personalized products do not come with our 30-day money-back guarantee; however, we will uphold the classic guarantee for manufacturing defects.
YOUR EVERYDAY COMPANION
With 8 credit card slots, dimensions that fit both $ and € banknotes and two additional slots for larger cards, this wallet will be with you from the moment you buy yourself a cup of coffee in the morning to the time when you pay the restaurant bill after work.