Leather scorecard holder dark brown
Leather scorecard holder dark brown
---

THE SCORECARD HOLDER'S FEATURES
- 5 easily accessible slots
- fits your tournament scorecard
- flexible pen holder
- original pen as a gift
- dimensions: 7.28 x 4.33 x 0.28 inches (185x110x7 mm) More
Product code: SCHTShipping and Payment

THE SCORECARD HOLDER'S FEATURES
- 5 easily accessible slots
- fits your tournament scorecard
- flexible pen holder
- original pen as a gift
- dimensions: 7.28 x 4.33 x 0.28 inches (185x110x7 mm) More
Product code: SCHTShipping and Payment
Score card holder
We crafted the scorecard holder not only to reflect our high design expectations but also to withstand the time you spend on a golf course and support you on your way to get #BetterEveryDay. The holder's dimensions fit the vast majority of scorecards and offer enough space to track your trainings and store a yardage book and pin sheets.

TESTED ON A GOLF COURSE
It's no surprise that the first to like the holder was our designer — an avid golfer in his spare time. Thanks to the days he's spent on a golf course, we could test each prototype thoroughly and finally craft a product that doesn't make any compromise between design and functionality.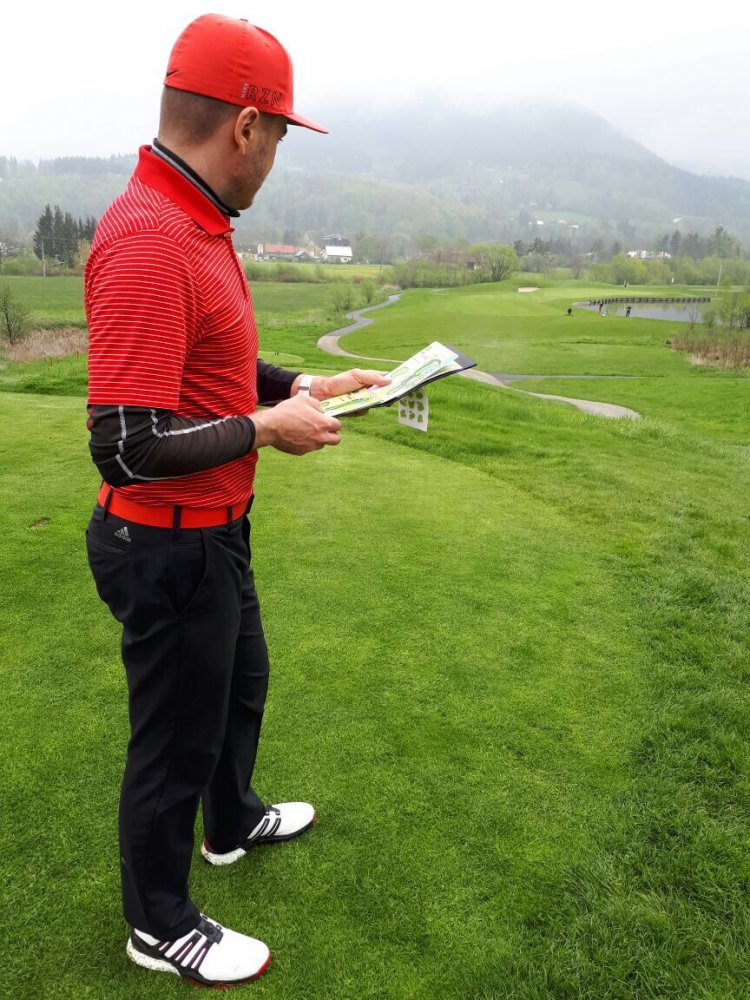 LET YOUR GAME GET #BETTEREVERYDAY
Just like your golf swing, we, too, stepped up our game. Apart from the finest Italian leather used to make all our products, we dived into the world of paper and wood. The score card holder comes with a set of thirty training scorecards, thirty coaching golf cards and an original pen. With all this in hand, you've got everything you need to easily track how you evolve as a player and get ready for tournaments.

MAKE IT TRULY YOURS WITH INITIALS
You can enrich the scorecard holder with a customized initials (DP or D.P.), name (Danny or DANNY) or design (logo, coat of arms). The personalization will be placed on the front side pocket of the holder. Due to the manufacturing process of the personalization, please allow several business days for the delivery time to be extended.

Since they are customized, personalized products do not come with our 30-day money-back guarantee; however, we will uphold the classic guarantee for manufacturing defects.