Leather passport and cards holder brown/blue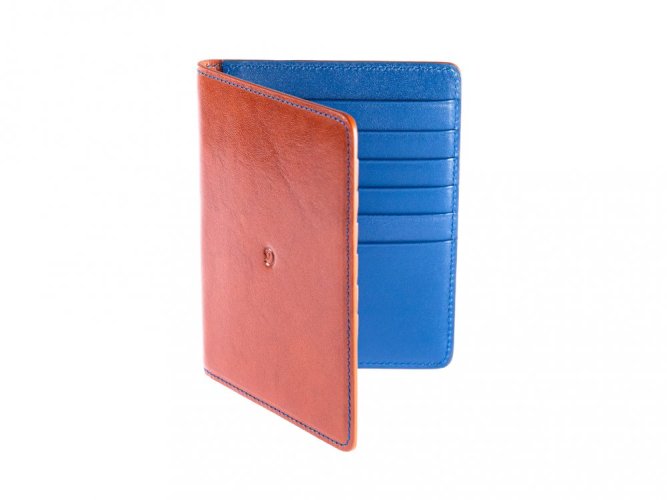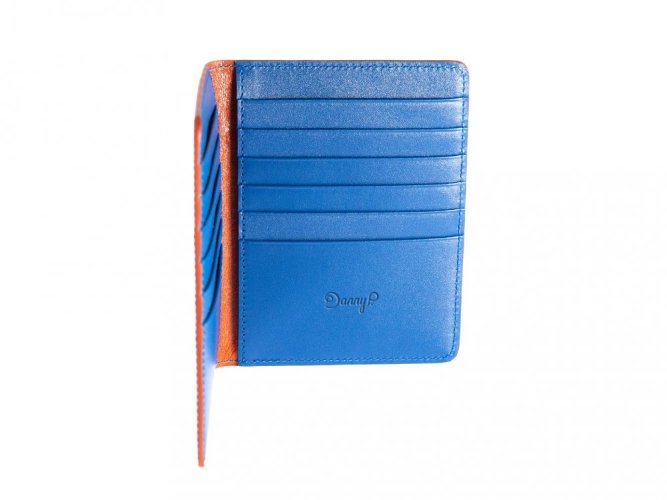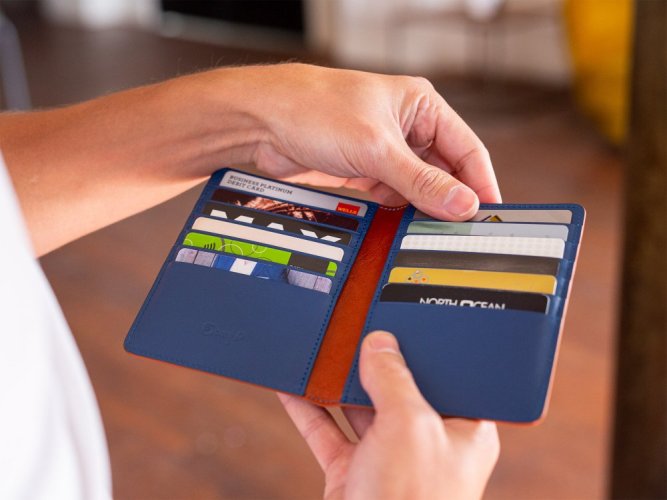 Leather passport and cards holder brown/blue
---

THE HOLDER'S FEATURES
- two pockets for passport, cards or banknotes
- 12 credit card slots
- slim and elegant design
- dimensions: 4.29 x 5.39 x 0.35 in (109x137x9 mm) More
Product code: PSCShipping and Payment

THE HOLDER'S FEATURES
- two pockets for passport, cards or banknotes
- 12 credit card slots
- slim and elegant design
- dimensions: 4.29 x 5.39 x 0.35 in (109x137x9 mm) More
Product code: PSCShipping and Payment
Passport and cards holder
Are you looking for an elegant case for your passport or ID? All these documents fit comfortably in our holder and can also hold up to 12 credit or loyalty cards.
Passport cover
The holder also serves as a passport cover, which you slide under the card slots. Simply cards and passport case that is suitable for both men and women.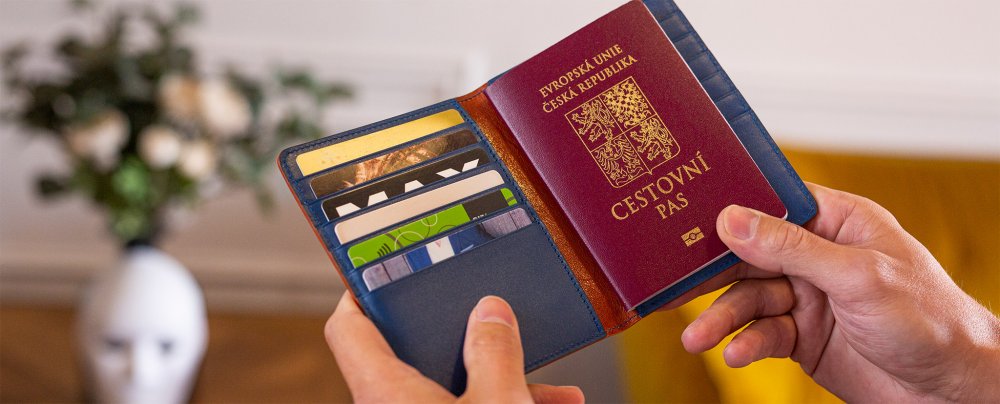 Your holder, your initials
You can enrich a holder with a customized initials (DP or D.P.), name (Danny or DANNY) or design (logo, coat of arms). The personalization will be placed inside left below card slots. Due to the manufacturing process of the personalization, please allow several business days for the delivery time to be extended.

Since they are customized, personalized products do not come with our 30-day money-back guarantee; however, we will uphold the classic guarantee for manufacturing defects.