Leather MacBook Pro 14" sleeve brown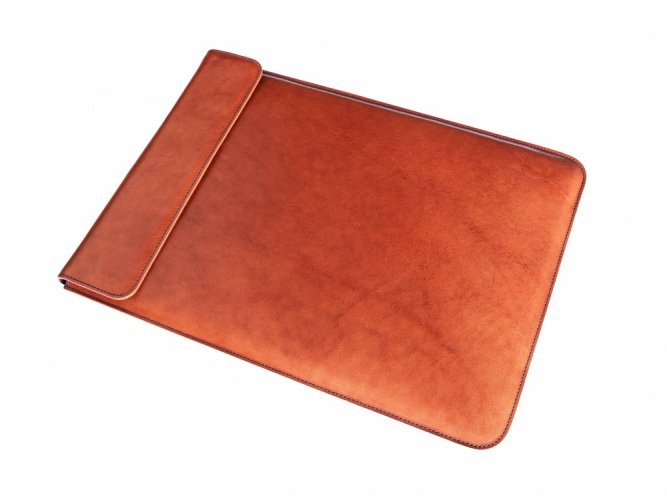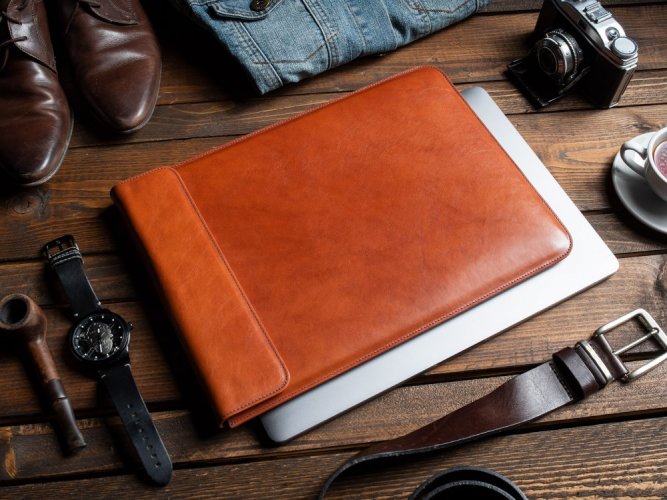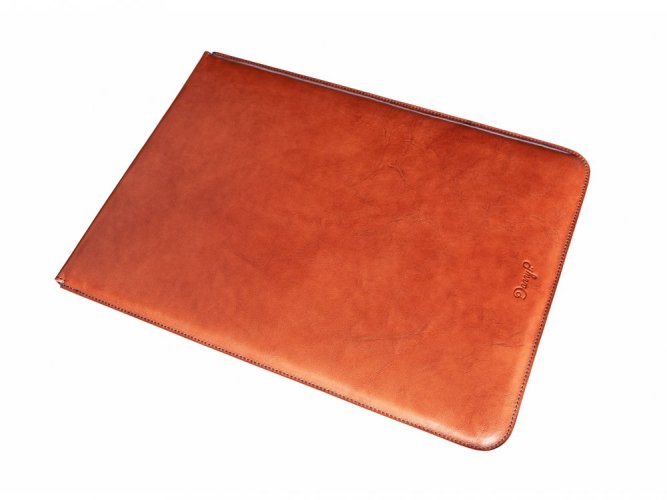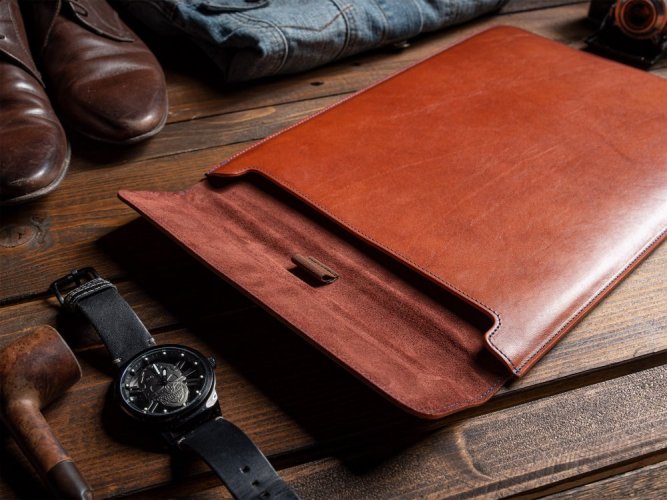 Leather MacBook Pro 14" sleeve brown
---

THE SLEEVE'S FEATURES
- flap closure with magnet
- suitable for MacBook Pro 14" M1 2021
- elastic loop for pen or Apple Pencil
- fine natural suede lining
- dimensions: 13.82 x 9.96 x 0.83 in (351x253x21mm) More
Product code: MBP14SCShipping and Payment

THE SLEEVE'S FEATURES
- flap closure with magnet
- suitable for MacBook Pro 14" M1 2021
- elastic loop for pen or Apple Pencil
- fine natural suede lining
- dimensions: 13.82 x 9.96 x 0.83 in (351x253x21mm) More
Product code: MBP14SCShipping and Payment
Magnet flap cover
Do you need a cover for a MacBook Pro 14 ", where you can store some paper or a pencil for that? Our leather sleeve will help you with that. The sleeve closes on a flap with a magnet, so you don't have to worry about it opening on its own. Elastic strap for Apple pencil or a classic pencil is an elegant accessory that always comes in handy.

Clean design for maximum functionality
We've created a case that protects perfectly your supercharged MacBook Pro 14" with the M1 Pro chip. All you need to do is keep an eye on that performance :-)

LET IT CARRY YOUR NAME
You can enrich a sleeve with a customized initials (DP or D.P.), name (Danny or DANNY) or design (logo, coat of arms). The personalization will be placed on the front side in the middle. Due to the manufacturing process of the personalization, please allow several business days for the delivery time to be extended.

Since they are customized, personalized products do not come with our 30-day money-back guarantee; however, we will uphold the classic guarantee for manufacturing defects.