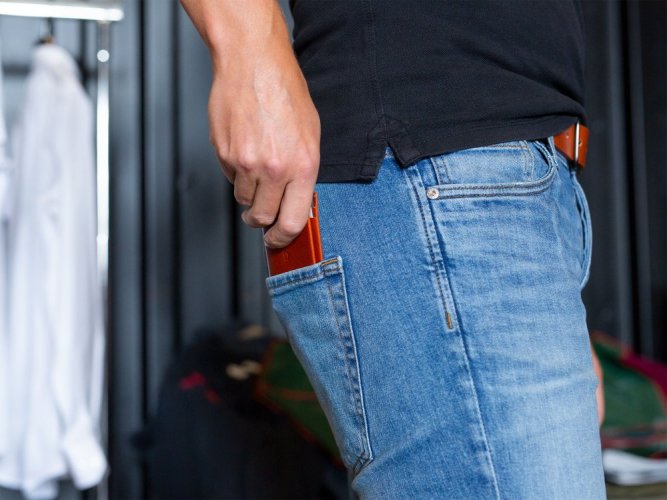 ---

WALLET'S FEATURES
- transparent window for a photo ID
- 4 separate card slots
- 2 pockets for additional cards or folded cash
- dimensions: 2.72 x 3.86 x 0.24 in (69x98x6mm) More
Product code: IDWCShipping and Payment

WALLET'S FEATURES
- transparent window for a photo ID
- 4 separate card slots
- 2 pockets for additional cards or folded cash
- dimensions: 2.72 x 3.86 x 0.24 in (69x98x6mm) More
Product code: IDWCShipping and Payment
Miniature wallet
Small, thin, elegant and practical - that's how we can characterize our ID wallet. The main difference of this wallet, in addition to its compact dimensions, is a transparent window for a photo ID. Moreover, there are three more card slots and space below them for additional cards or folded cash.

Your wallet, your initials
You can enrich a wallet with a customized initials (DP or D.P.), name (Danny or DANNY) or design (logo, coat of arms). The personalization will be placed on the front side instead of our sign. Due to the manufacturing process of the personalization, please allow several business days for the delivery time to be extended.

Since they are customized, personalized products do not come with our 30-day money-back guarantee; however, we will uphold the classic guarantee for manufacturing defects.