Leather desk pad black
- Desk pad size: 23 x 20 cm | 9.06 x 7.87 in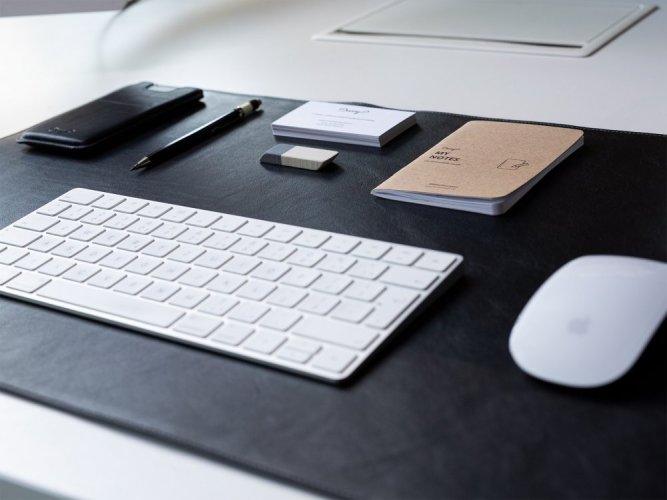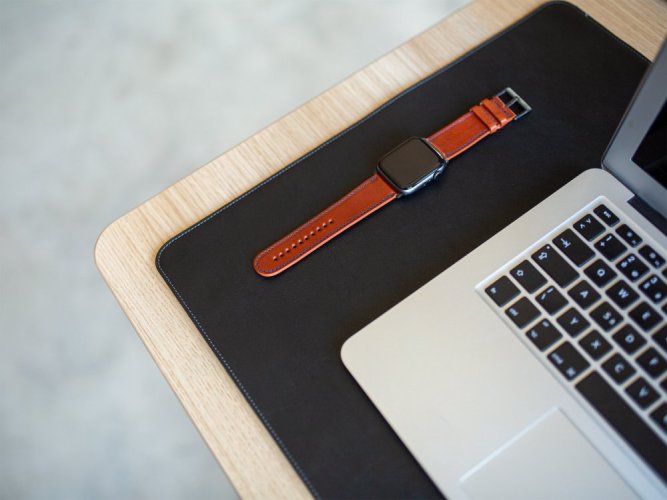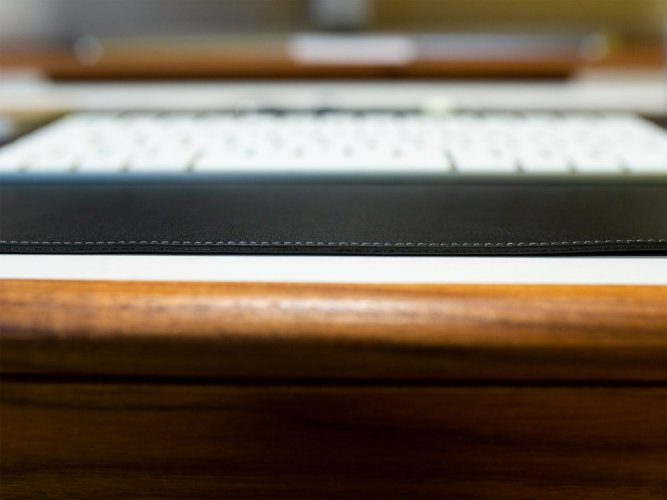 Leather desk pad black
- Desk pad size: 23 x 20 cm | 9.06 x 7.87 in
---

DESK PAD FEATURES
- leather desk pad with stitching
- non-slip bottom layer
- dimensions: 9.06 x 7.87 to 37.4 x 27.56 in (23x20 to 95x70 cm) More
Product code: DPB-23-20Shipping and Payment

DESK PAD FEATURES
- leather desk pad with stitching
- non-slip bottom layer
- dimensions: 9.06 x 7.87 to 37.4 x 27.56 in (23x20 to 95x70 cm) More
Product code: DPB-23-20Shipping and Payment
Genuine leather desk pad
Elegant and comfortable leather pad with stitching for the work table. The underside of the pad is made of non-slip rubber, so the pad holds firmly on the table even in small dimensions. The edges of the pad are colored to match the leather and at the same time you are not disturbed by the color transition of the leather and rubber.

Leather office desk mat
We offer several sizes of leather mats to fit exactly on your desk. The smallest variant is a leather mouse pad, which measures 9.06 x 7.87 in (23x20cm). If you want a mat to fit a mouse and keyboard, the size of 23.62 x 9.84 in (60x25cm) will suit you. For work with a laptop that has an external mouse, the 23.62 x 15.75 in (60x40cm) option is ideal.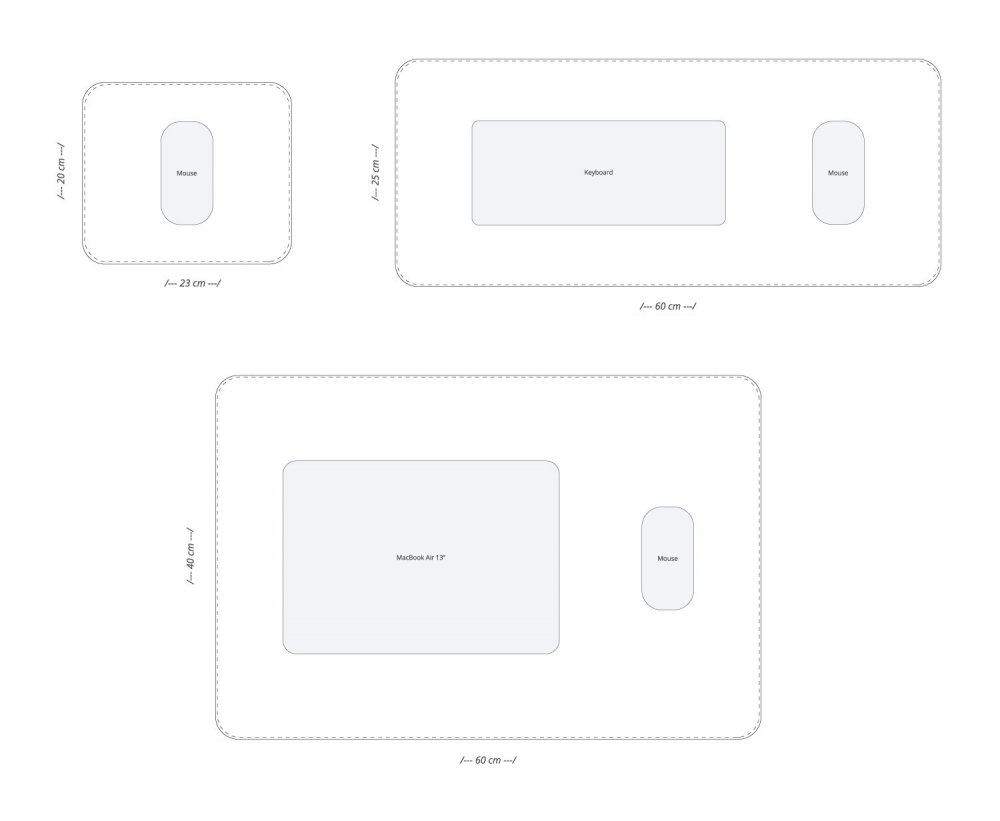 When you work with an external monitor and connect a laptop or desktop to it, you definitely use an external keyboard with a mouse. The ideal size of the pad is 31.5 x 17.72 in (80x45cm). Do you have two monitors and instead of a mouse a trackpad or do you want more free space? Then we have the largest leather desk mat for you with dimensions of 37.4 x 27.56 in (95x70cm).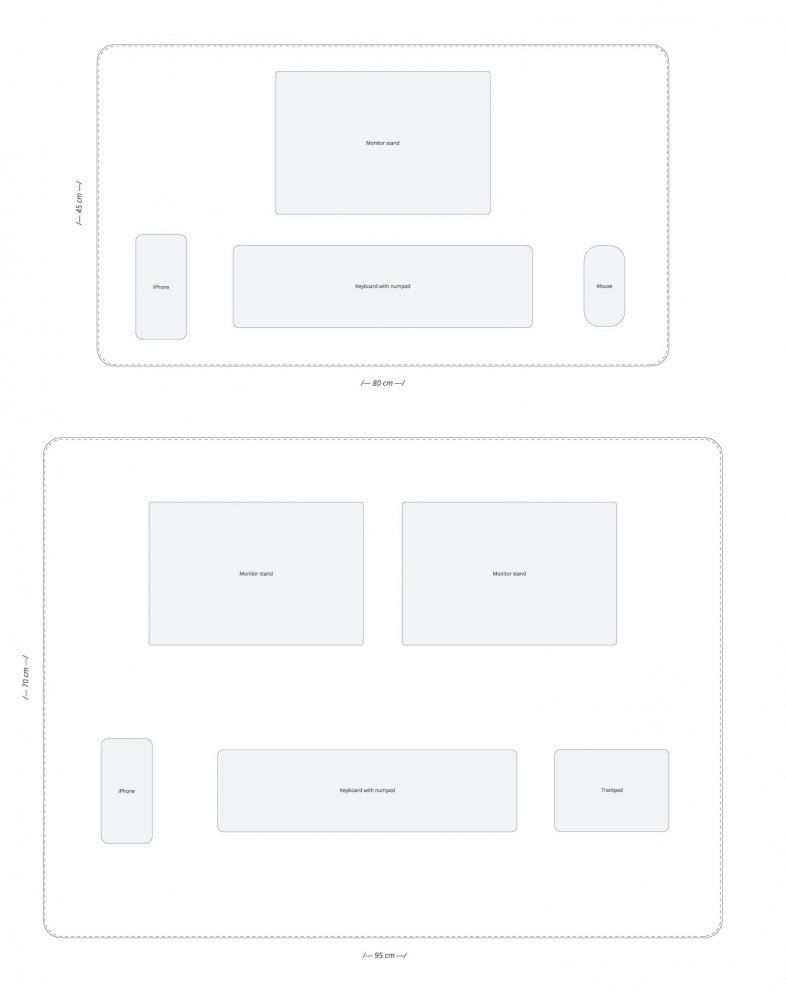 Your pad, your initials
You can enrich a pad with a customized initials (DP or D.P.), name (Danny or DANNY) or design (logo, coat of arms). The personalization will be placed in the bottom left corner of the pad. Due to the manufacturing process of the personalization, please allow several business days for the delivery time to be extended.

Since they are customized, personalized products do not come with our 30-day money-back guarantee; however, we will uphold the classic guarantee for manufacturing defects.