Leather coin wallet black
Leather coin wallet black
---

THE WALLET'S FEATURES
- cash slot (fits USD, EUR or GBP banknotes)
- 5 credit card slots
- coin pocket
- 2 additional slots fits large IDs
- slim fit design
- dimensions: 4.69 x 3.54 x 0.51 inches (119x90x13 mm) More
Product code: CWBShipping and Payment

THE WALLET'S FEATURES
- cash slot (fits USD, EUR or GBP banknotes)
- 5 credit card slots
- coin pocket
- 2 additional slots fits large IDs
- slim fit design
- dimensions: 4.69 x 3.54 x 0.51 inches (119x90x13 mm) More
Product code: CWBShipping and Payment
Slim design with coins
Sick of carrying coins in your pockets? You don't have to anymore. We took our slim wallet and enriched it with a dedicated coin pocket, creating a product that remains minimalistic but offers something extra for those who need it. This wallet was made from exquisite Italian leather and stitched together using traditional manufacturing techniques.
Always at hand
The coin wallet accommodates everything you might possibly need: coins, 5 credit cards, banknotes and business cards. With that in mind, one might easily get surprised by its slim look.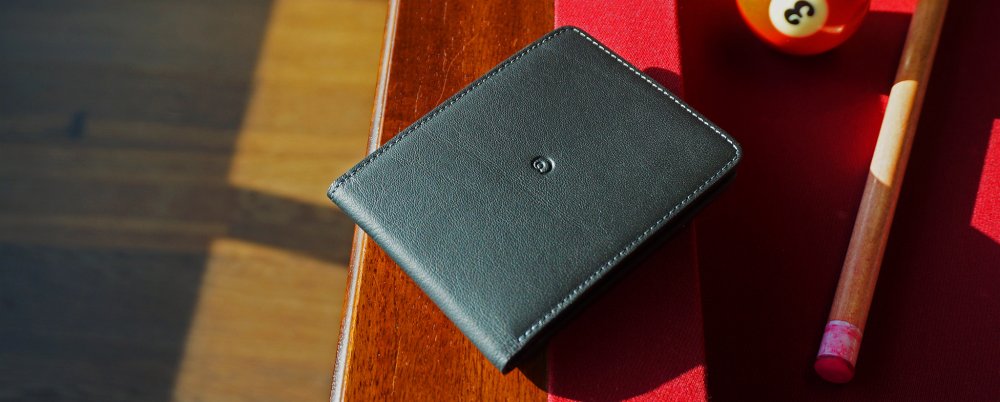 Your wallet, your initials
You can enrich a wallet with a customized initials (DP or D.P.), name (Danny or DANNY) or design (logo, coat of arms). The personalization will be placed on the inside left side of the wallet right below the card slots. Due to the manufacturing process of the personalization, please allow several business days for the delivery time to be extended.

Since they are customized, personalized products do not come with our 30-day money-back guarantee; however, we will uphold the classic guarantee for manufacturing defects.